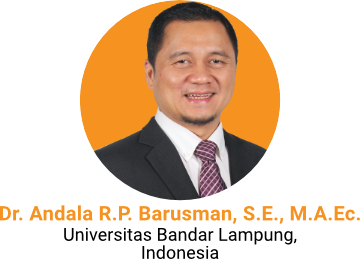 Andala Rama Putra Barusman is a lecturer at Faculty of Economics and Business and the Graduate School Program at Universitas Bandar Lampung (UBL) which is currently the best university in Southern Sumatra. Currently he is the Director of the UBL Graduate School which is in charge of four (4) Masters study programs. He has been involved in many scientific organizations such as the International Strategic Management Society, the Association of Indonesian Higher Education Organizers, the Management Association (AMA), the Association of Private Higher Education (APTISI), the Board of Experts & Lecturers of the Republic of Indonesia (ADRI), and the Management of the Indonesian Muslim Scholars Association (ICMI). ). He holds a Ph.D. in Management from Trisakti University Jakarta, Indonesia. His research and teaching revolves around Business, Management, and company policy. He has published international Scopus indexed articles with a focus on various aspects of those fields.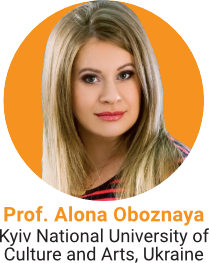 Doctor of Philosophy (PhD): Social Policy and Administration, University of Kent at Canterbury (UK) 2001 • Master of Arts in Sociology, Jose State University (California, USA) 1996 • Bachelor of Public Administration Activities, American University of Beirut (Beirut, Lebanon) 1993 Employment HistoryHeld a range of managerial positions at American University of Beirut between 2016 till 2020. Most recently, ran the Executive Director for Strategic Partnerships, Kamal Shair Endowed Chair in Leadership and was the Associate Dean for Research and Faculty Development at Olayan School of Business. Prior to that, a Professor at Olayan School of Business and Associate Dean for Faculty. In addition to being the Network Representative of the Global Compact Network Lebanon, currently is Business Ethics: A European Review, Editor in Chief. Professional ActivitiesIn addition to delivering a range of professional workshops, seminars and keynote speaker in my capacity as Associate Dean at AUB and Kamal Shair Endowed Leadership Chair, I served as an expert consultant on projects funded by • The United Nations Development Program (UNDP); • The Economic and Social Commission of Western Asia (ESCWA); • The World Bank; • The US for International Development (USAID); • The International Development Research Center of Canada.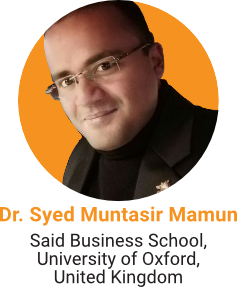 He has around 27 publications. They are Blue Economy and the Circuitry of the CircleCommunity securitizing medical research and developmentConnecting Tech and Markets with Organisations – a Perspective for the Public Health NGOBangladesh: Striving towards a Zone of Peace and Prosperity in the Indian Ocean RegionHow to get the public excited about the rise of the robots Post Brexit, Indian Subcontinent's New Role in the Commonwealth TMO in motion: Into the business of the oceans and other SDG'sEncoding a Possible FutureEconomy, Ecology and Security, Towards a New South Asian Paradigm by 2030; (book chapter)Irreversible, Irrevocable: Successes in India-Bangladesh RelationshipOn Why and How Women are Denied Work Because of Gender Specific Job Differentiation with Particular Reference to Bangladesh (2001-2006)Choice and Transfer of Technology: a Developing Country PerspectiveDoom, Gloom, Boom, Bangladesh: Stories, Streams, SpeculationsConnecting Routes to Roots: Envisioning a Virtuous Triangle of Inclusive Prosperity across Bangladesh, India and ChinaTrade Not Aid: the Shining Case of Bangladesh Encoding New Security Perspective for South AsiaThe Audacity of Truth Or Lack ThereofThe Giver and the GivenReducing Information Asymmetry by Stakeholder Participation as a Means for Efficient Trans-boundary Water ManagementBangladesh's Participations in Peacekeeping operations and Nation-Building: Existing models and emerging challenges. He can speak 7 languages, Arabic, Bengali, English, French, Hindi, Russian, and Urdu. He followed 6 courses, 11th South Asian Teaching Session on IHL (Bangalore University)EDP: MODS Logistics Coordination ProtocolInternational Relations and DiplomacyIntroduction to C-Language (Dhaka University Computer Centre)Perspectives on E-CommerceWINGS® Fixed Income Management and Investment Banking, and he has been in 5 organizations, Oxford Union, Rotary Club of Dhaka Motijheel, Commonwealth Society of India (CSOI), 24th Bangladesh Civil Service Officers Association, Bangladesh MBA Association. He got 2 honors & awards, Foreign Service Commendation and Rector's Medal.